Pipe-carrying trailer (RPT range)
You can count on these vehicles to safely carry all of your irrigation accessories.
Standard model
Mechanical and hydraulic brakes
Lights, approved for road use - 25 km/h
Our pipe-carrying trailer (9 m) can hold a total of 4.5 ha of irrigation equipment with open-ended extensions.
Options available
Container for carrying rods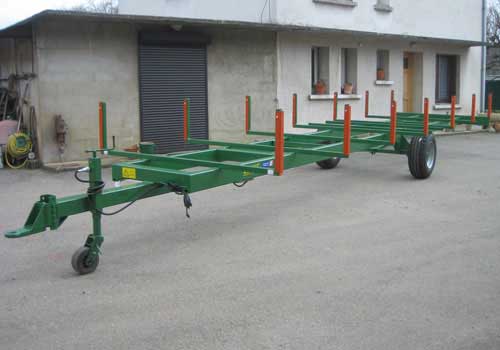 Looking for a particular model?

Our catalogues are by no means exhaustive.
We can adapt to your precise needs to build a custom-sized model!
Click here to see our different models and product details, including technical specifications, dimensions, payloads and features...
See the technical chart
Download the product information sheet
Pipe-carrying trailer (RPT range)