How the company began:
Léon Roche, originally a wheelwright by trade...
It all began on 8th May 1945, a highly symbolic date. That was when our grandfather, Léon Roche, who until then had been working as a wheelwright in Aubenasson (in the Drôme), decided to move into two small workshops in the village of Aouste-sur-Sye.
Previously, he had been making and repairing wooden wheels, carts and small wooden farming trailers. Then in 1948 he decided to switch focus and specialise in more modern trailers, and he went on to develop his business in mechanised welding.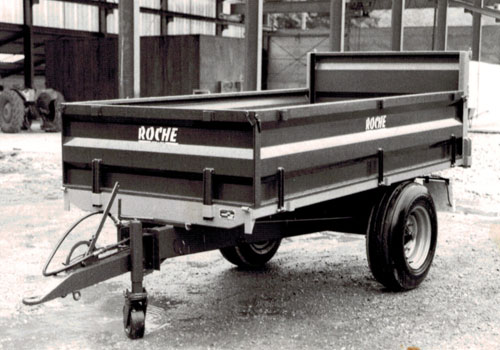 Expanding into the regional market: building his first workshop
In 1955, having expanded into the regional market, Léon Roche branched out into making compost spreaders. As the business grew (thanks in part to attending all the regional agricultural shows), and as space began to get a bit tight, in 1962, he bought a 4000 m² plot of land on the western edge of Aouste-sur-Sye to build a new workshop.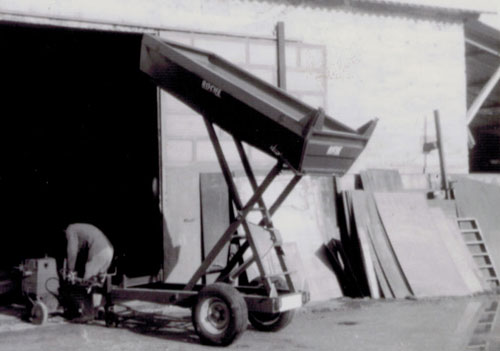 Expanding into the French market: joining forces with his sons to found a private limited company
Having always worked alone since the very start, Léon Roche was finally joined by his three sons: firstly Maurice, the eldest, in 1964, then Jacques in 1967 and finally Jean-Paul in 1972. Having other members of the family on board meant that the company could continue developing further on the national market, and in 1977 SARL Roche Père et Fils was founded, a private limited company.
At the same time, the Roche family was strengthening its overall business approach by playing an active part in a number of large-scale national trade shows. And as business grew, so did the company premises, with a sizeable extension built in 1984, combined with a transition to more modernised working tools.
The future of the family business then passed to the hands of Léon Roche's grandchildren: Frédéric who arrived in 1997 to take on the manufacturing side, and Valérie who arrived in 2001 to take on the administrative side. And the company has since continued inventing and designing new vehicles to meet all its customers' needs.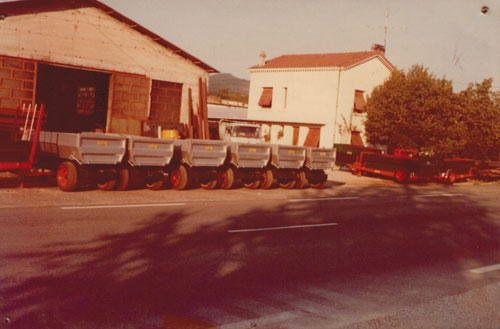 Expanding into the international market: a modern enterprise, keeping up with the internet age
Today the company's policy of continuous investment lives on as strong as ever: we place emphasis on the three main pillars of innovation, modernising production, management and marketing tools and developing new processes. This underlying strategy has enabled us to export our knowhow to 14 countries across the globe.