Monocoque trailers (RB2-M range)
Simple, robust and multipurpose – that's what sums up the strength of our RB2-M range. Available in a host of different models, with payloads covering 3 to 10 tonnes, our monocoque trailers can be counted on for hauling all your bulk loads. Thanks to our extensive selection of door options, you can choose the exact vehicle to meet your needs.
Standard model
One-piece steel body
Standard door (lever-action opening)
Drawbar adjustable to different heights
Mechanical and hydraulic brakes
Lights, approved for road use - 25 km/h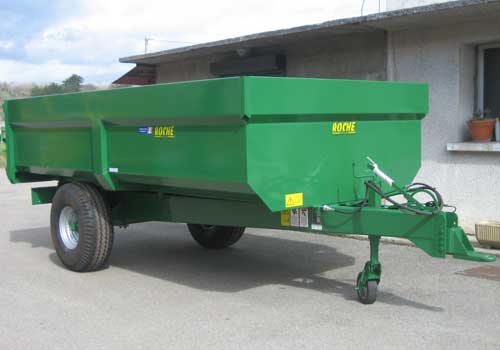 Options available
Rotating drawbar
Lift-jack or hydraulic parking stand
Spring-loaded towbar
Different door options (barn door, dual purpose, hydraulic lifting system → see our doors page)
Grain hatch
Road wheels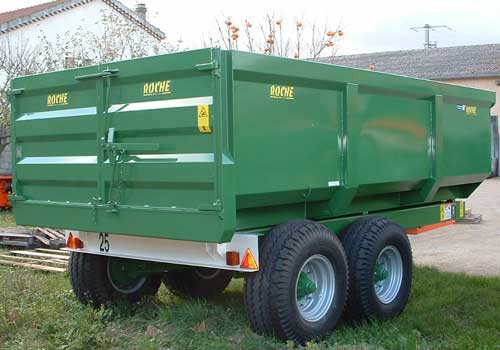 Looking for a particular model?

Our catalogues are by no means exhaustive.
We can adapt to your precise needs to build a custom-sized model!
Click here to see our different models and product details, including technical specifications, dimensions, payloads and features...
See the technical chart
Download the product information sheet
Monocoque trailers (RB2-M range)