Drop side trailers (RB2-R range)
This is the range that made our name - our renowned RB2-R drop side flatbed tipping trailers no longer need introduction. They come in numerous different formats with a host of extra options, meaning you can define the exact model that works best for your specific needs.
Standard model
Flatbed trailer - Drop sides 0.5 m (unless otherwise indicated *)
Standard door with manual locking device (—> 3500 model)
Automatic door control system opening from below (for the other models)
Mechanical and hydraulic brakes
Lights, approved for road use - 25 km/h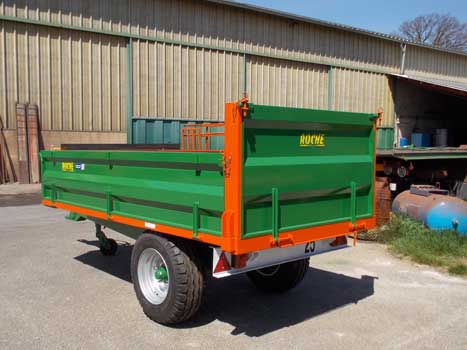 Options available
3-way tipper
Rotating drawbar
Lift-jack or hydraulic parking stand
Spring-loaded towbar
Different door options (barn doors, dual function)
Extensions
Flatbed and drop sides can come in different thicknesses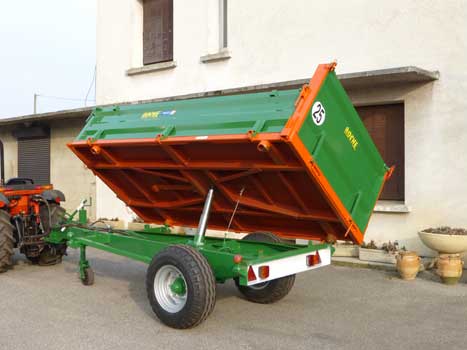 Looking for a particular model?

Our catalogues are by no means exhaustive.
We can adapt to your precise needs to build a custom-sized model!
Click here to see our different models and product details, including technical specifications, dimensions, payloads and features...
See the technical chart
Download the product information sheet
Drop side trailers (RB2-R range)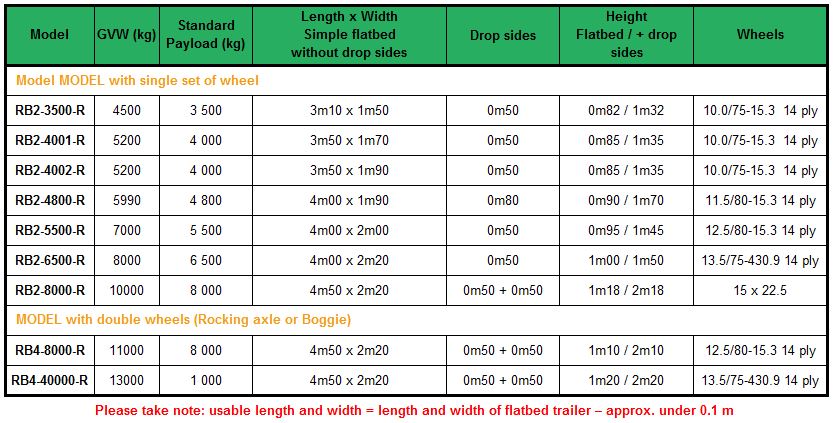 Attention : longueur et largeur utile = longueur et largeur plateau - 0m10 environ