R.SD / R.SDE Direct Harvesting Range
The direct harvesting trailers in our R.SD and R.SDE range are designed for those with more challenging needs - namely those seeking to maintain the quality of the grapes from the vine all the way to the wine cellar. The variable-speed worm-type conveyor system ensures that the grapes take the smoothest possible path and remain unspoiled. They come in standard or lifting models, in steel or stainless steel.
Standard model
One-piece steel body with an Archimedes screw (diameter – 300 mm)
Hydraulic engine drive by dual action tractor
Standard door (lever-action opening)
Mechanical and hydraulic brakes
Lights, approved for road use - 25 km/h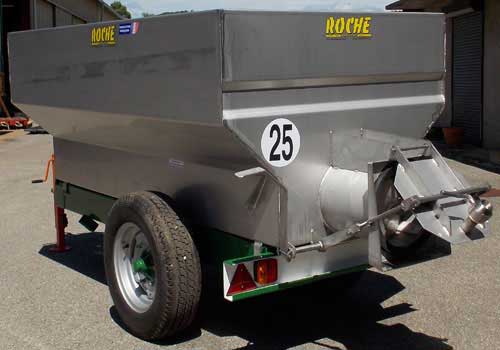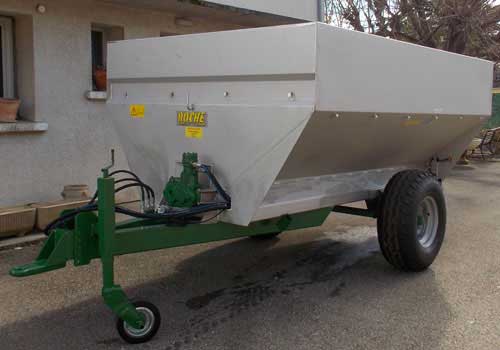 Options available
Rotating drawbar
Drainage tank
Rear lever-controlled power unit, reverse switch and flow-rate control device
Hydraulic gear motor drive
Hydraulic door
Stainless steel model
Looking for a particular model?

Our catalogues are by no means exhaustive.
We can adapt to your precise needs to build a custom-sized model!
Click here to see our different models and product details, including technical specifications, dimensions, payloads and features...
See the technical chart
Download the product information sheet
R.SD / R.SDE Direct Harvesting Range