Grape harvest containers and buckets (BAC and GAV range)
After years of experience working for the winegrowing sector, we have developed a highly practical range of accessories for grape harvesting. Thanks to our grape harvest bucket, which can be attached to the 3-point hitch of your tractor, it's quick and easy to work along each vine row and empty the grapes into your transport vehicle. Our container is a watertight tank specially designed for grape harvesting. Moreover, it can be adapted for use with all your flatbed trailers.
Grape harvest bucket
Steel 800-litre grape harvest bucket
3-point hitch with an 18 cm welded steel extension
Overall length around 1.8 m
Overall width around 1.1 m
Stainless steel model available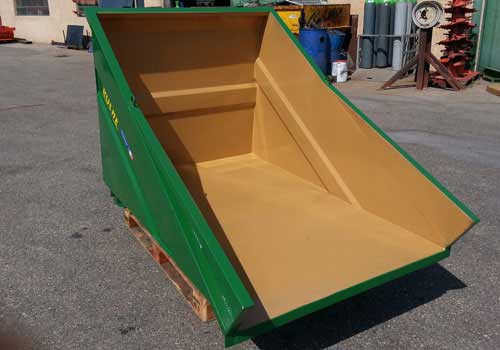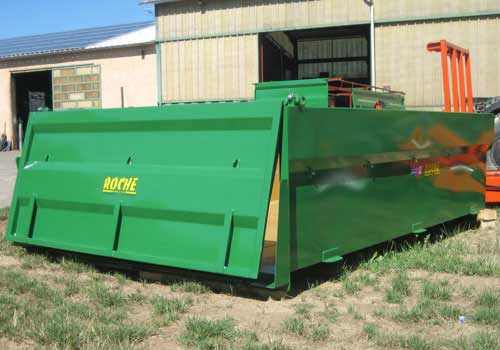 Grape harvest container
Interior coated with food grade paint
Standard watertight door (lever-action opening from below)
Anti-spill edge
Stainless steel model available
Looking for a particular model?

Our catalogues are by no means exhaustive.
We can adapt to your precise needs to build a custom-sized model!
Click here to see our different models and product details, including technical specifications, dimensions, payloads and features...
See the technical chart
Download the product information sheet
Grape harvest containers and buckets (BAC and GAV range)