Winegrowing spreaders (RBM range)
Our RBM range is specially designed for transporting mechanically harvested vine crops. The current trend towards winegrowers grouping together to form wine cooperatives means longer journeys, which in turn increases demand for high-volume loads. Our vehicles can carry up to 100 hl, and even our largest models come with standard road wheels.
Standard model
One-piece steel body
Interior coated with food grade paint
Standard watertight door (lever-action opening from below)
Anti-spill edge
Drawbar adjustable to different heights
Mechanical and hydraulic brakes
Lights, approved for road use - 25 km/h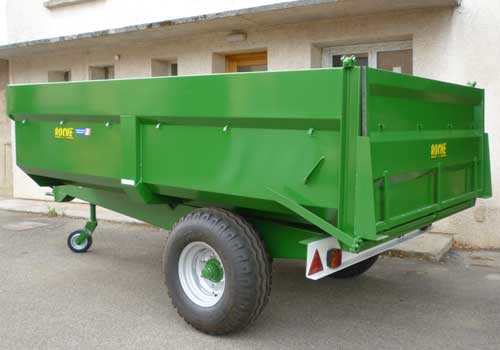 Options available
Automatic door - opens as trailer tips
Spring-loaded towbar
Lift-jack or hydraulic parking stand
Double bottom (option not available with an anti-spill edge)
Tarpaulin bow cover system
Stainless steel model
Other extra options available (on request)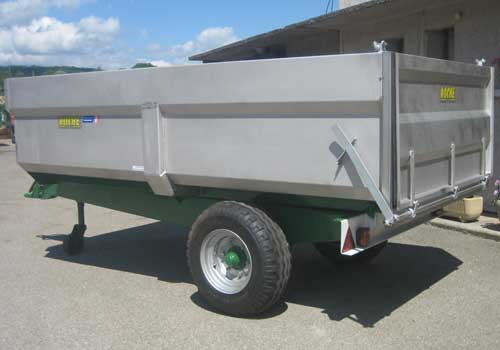 Looking for a particular model?

Our catalogues are by no means exhaustive.
We can adapt to your precise needs to build a custom-sized model!
Click here to see our different models and product details, including technical specifications, dimensions, payloads and features...
See the technical chart
Download the product information sheet
Winegrowing spreaders (RBM range)