Drop side trailers (Mini-tractor range)
The mini-tractor range covers small vehicles modelled on the RB2 range. Built on the same design, they are widely renowned for their sturdiness. These are just the vehicles you need for all those smaller-scale jobs such as land terracing, pruning or hauling wood... It's the ultimate, hard-wearing trailer that never gives up on you - one that you'll pass from generation to generation.
Standard model
Flatbed trailer - Drop sides
Hydraulic cylinder tipping mechanism controlled from the tractor
Standard door with manual locking device
Mechanical and hydraulic brakes
Lights, approved for road use - 25 km/h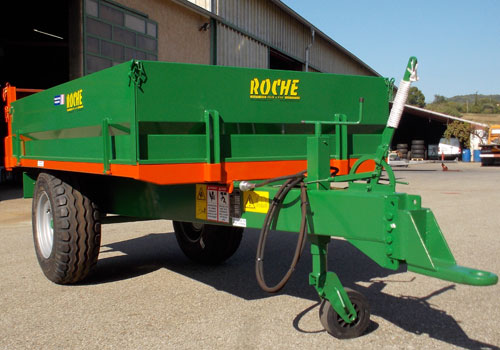 Options available
Rotating drawbar
Barn door - 0.5 m or 0.8 m high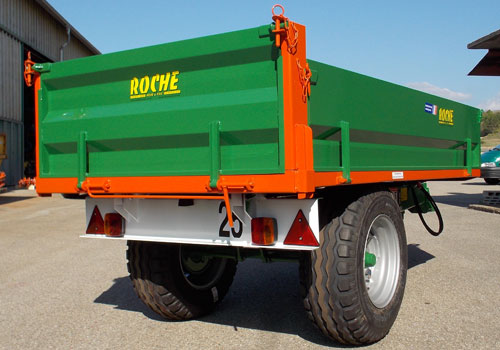 Looking for a particular model?

Our catalogues are by no means exhaustive.
We can adapt to your precise needs to build a custom-sized model!
Click here to see our different models and product details, including technical specifications, dimensions, payloads and features …
See the technical chart
Download the product information sheet
Drop side trailers (Mini-tractor range)

Please take note: usable length and width = length and width of flatbed trailer – approx under 0.1 m