Low-level manure and compost spreaders (RES range)
Our Roche RES2 spreader range is specially designed for all uses that need to deal with height constraints: fruit farming, market gardening...
Our models are multipurpose: with 2 horizontal beaters they can handle straw manure as well as compost. The hydraulic drive conveyor combined with beater(s) ensure that materials are spread with a regular feed system. Our table system (optional) gives greater flexibility in terms of spreading options both in the open field or for localised work.
Standard model
2 horizontal beaters (mechanical drive)
Hydraulic drive conveyor; flow-rate control device
Tube chain conveyor (two-chain)
Standard wheels,
Standard Cardan shaft
Front grill guard
Mechanical and hydraulic brakes
Lights, Approved for road use - 25 km/h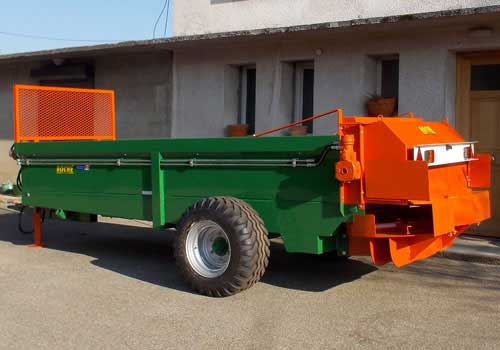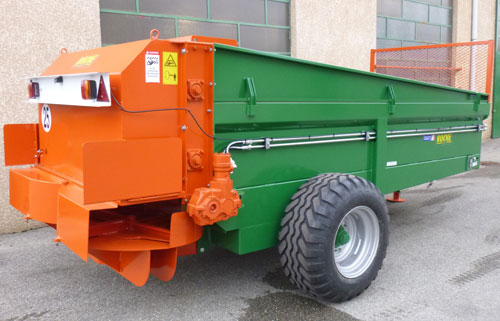 Options available
Spreading hood (to direct the product across the width of the row)
Hinged side flaps (to set the spreading width)
Hydraulic sliding door
Mechanical spreading table
Tapered extensions
2 vertical beaters (1.2 m-wide body shell — overall width 1.9m depending on the wheels)
1 hydraulic horizontal beater (recommended for carrying compost)
Looking for a particular model?

Our catalogues are by no means exhaustive.
We can adapt to your precise needs to build a custom-sized model!
Click here to see our different models and product details, including technical specifications, dimensions, payloads and features...
See the technical chart
Download the product information sheet
Low-level manure and compost spreaders (RES range)